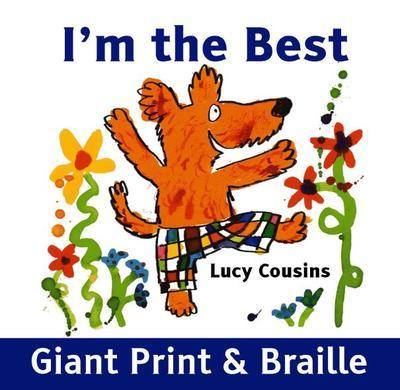 I'm the Best by Lucy Cousins
Dog loves his friends. He thinks they're brilliant.
But he also thinks that he's the best, and he won't stop telling them.
So what happens when his friends decide to teach him a lesson,
by showing him all the things they are best at.
The format of this book is: softback cover with matt finish, tiresias font of 75pt, and Grade 1 Braille.
If you require any changes to this format please indicate in 'special requirements' box at checkout.