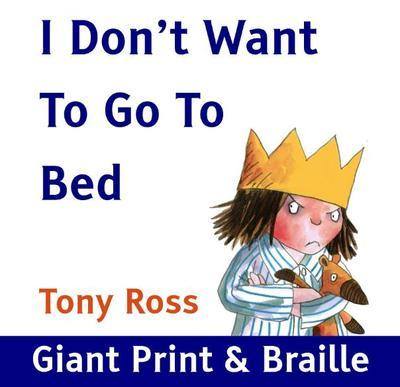 Little Princess - I don't Want To Go To Bed by Tony Ross
The Little Princess doesn't want to go to bed, but the King and Queen insist. Then later, when the King goes in to kiss her goodnight, her bed is empty again! Where can she be?
This version is reproduced by kind permission of HarperCollins Children's Books by Access2Books under the Copyright (Visual Impaired Persons) Act 2002.
The format of this book is: softback cover with matt finish, tiresias font of 75pt, and Grade 1 Braille.
If you require any changes to this format please indicate in 'special requirements' box at checkout.